616 Pennsylvania Ave E, Warren, PA 16365, USA
616 Pennsylvania Avenue East
Warren
Pennsylvania
16365
US
Orrie's Motorcycle Service & Repair Shop not only do repairs and service on motorcycles, we do ATV and snowmobile service and repairs too!!! Want to have repairs or upgrades done to your motorcycle after the riding season is over? We are open all winter, and will pick up your bike, do the work, and deliver it back to you! Don't forget we also work on your winter toys too! Call us at 814-723-8600.
Roadside Assistance: 814-779-1306
SUMMER HOURS HAVE BEGUN!!! Monday through Thursday: 9 am to 7 pm; Friday: 9am to 5 pm; Saturday: 8 am to 1 pm; Sunday: Depends on the weather.
Orrie's Motorcycle Service & Repair Pic 2020.jpg
5 months ago
You must login to post comments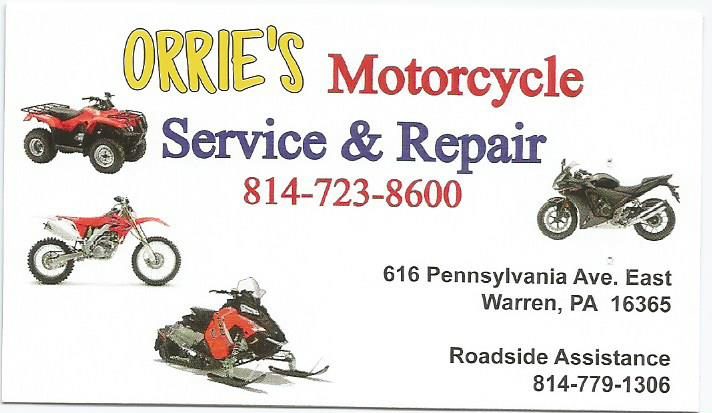 You must login to post comments