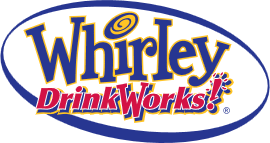 618 4th Avenue Warren, PA 16365
618 4th Avenue
Warren
Pennsylvania
16365
US
Whirley-DrinkWorks! has become an industry leader by always doing our best to understand the ever-changing needs of our customers and use that insight to create relevant products and programs to help drive mutual success.
BY DOING THIS CONSISTENTLY OVER THE YEARS WE HAVE INTRODUCED INNOVATIVE PRODUCTS, TECHNOLOGIES, ARTISTIC VISION, AND MARKETING EXPERTISE TO OUR COMPANY CAPABILITIES.
We consider the 3-Pillars of our company to be Whirley – Made in the USA core line products, DrinkWorks – unique custom product development capability, and ValidFill RFID technology that can drive self-serve pre-paid revenue. As a company, we are also passionate about delivering safe, quality products and take our commitment to corporate responsibility seriously. We have developed programs focused on supporting our community, enriching the lives of individuals with disabilities through our Workcenter program, as well trying to leave the planet a better place than when it was found with our vision to be a Zero Waste company by 2020.
Our efforts were recognized when we were awarded the Governor's ImPAct Award which is presented to companies across Pennsylvania that are investing in the state and making a lasting impact in their communities.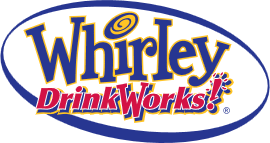 You must login to post comments