 1751 Market St, Warren, PA 16365, USA
Service is the Difference. We Get It!  You need auto parts and we've got them.  At Go Car Auto Pa...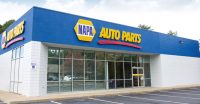 1201 Penna. Ave. E., Warren, PA 16365
NAPA Auto Parts-Barnhart Davis Co. stocks auto parts, tools and equipment and many other items fo...