24mar(mar 24)7:30 pm26(mar 26)9:30 pmTommy, the Classic Rock Movie - 2 Nights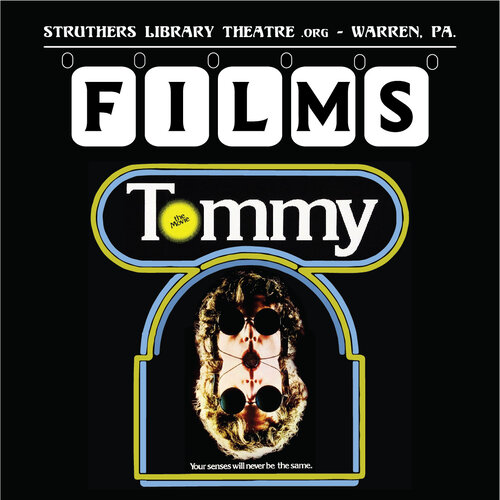 Event Details

Tickets: Adults: $8 / Seniors 62+: $6 Online at for March 24: https://www.strutherslibrarytheatre.org/by-list/tommy24 or March 26: https://www.strutherslibrarytheatre.org/by-list/tommy26 or at the Struthers Library Theatre Office, 302 W. 3rd Ave., Warren, PA 16365 or at the Door.

Wednesday, MARCH 24 & Friday, March 26

Bar Opens: 6:30 pm / Film Runs: 7:30 pm – 9:30 pm

111 Minutes – Rated PG

After seeing his stepfather murder his father during an argument over his mother (Ann-Margret), young Tommy goes into shock, suddenly becoming psychosomatically deaf, dumb and blind. As a teenager, Tommy (Roger Daltrey) stumbles upon a pinball machine and discovers he is a natural prodigy at the game. Fame and fortune follow for Tommy, as he first becomes a pinball champion and later the messiah of a religious cult who view his pinball skills as a miraculous sign of divine intervention.
Time

24 (Wednesday) 7:30 pm - 26 (Friday) 9:30 pm