15oct8:00 pm10:15 pmHells/Bells Tribute to AC/DC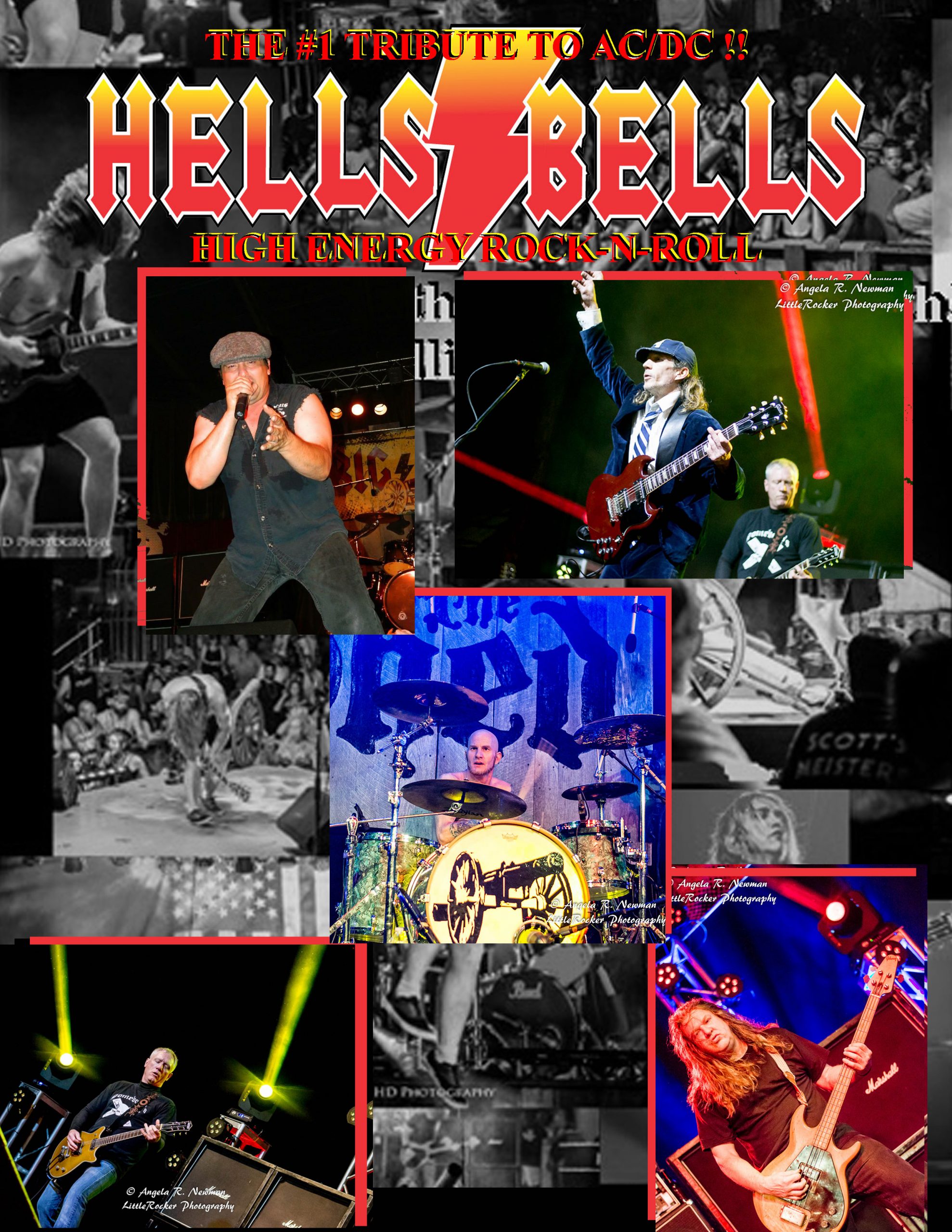 Event Details

ALL SEATS ARE RESERVED SEATING; ALL SEATS ARE $30 EACH.   Tickets Available at: https://bit.ly/3QiZtH4 or Visit SLT Office @ 302 W. 3rd Ave., Warren, PA or Call 723-7231, 10 am – 5 pm, MONDAY-FRIDAY. Once you are at the Hells/Bells' Tribute to AC/DC Event, CLICK on the Highlighted Date: October 15 & it will pop-up the performance time: 8:00 pm, CLICK on your desired seats and add them to the cart to purchase.

Discounted Tickets are also available at the buying site by clicking on "packages" on the top bar menu.  Our (6) Pack ($159 for 6 tickets – $21 Discount) and (10) Pack ($249 for 10 tickets – $51 Discount.)

Our first fall tribute concert of 2022 will be the world's #1 Tribute to AC/DC, HELLS/BELLS, returns to the stage of the Struthers Library Theatre, Warren, PA, to again perform their much requested Tribute to AC/DC on Saturday, October 15, 2022, 8 pm.  For 20 years and counting HELLS/BELLS has toured 42 states, 50 weeks per year.  HELLS/BELLS salute the driving force of AC/DC in a manner surpassed only by the real AC/DC.  With authentic costuming, the look, the sound, and all of the crazy antics of Angus Young, HELLS/BELLS is total energy, absolute adrenaline – the most complete party experience acclaimed by many die-hard fans across the United States, Honduras, Mexico, Trinidad and Europe. Enjoy all the hits of both singers, Bon Scott: "It's a Long Way to the Top (If You Wanna Rock 'n' Roll)," "Whole Lotta Rosie," "Highway to Hell," & Brian Johnson: "Hells Bells," "Back in Black," "For Those About to Rock" & much more!  If you can't have AC/DC, get the next best thing… Feel the Thunder…The Power of AC/DC… HELLS/BELLS! "For Those About to Rock, HELLS/BELLS Salutes You!!!"
TICKETS FOR THIS SHOW ARE NOW ONLY AVAILABLE @ https://bit.ly/3QiZtH4 or visit or call, Struthers Library Theatre Office, 302 W. 3rd. Ave., Warren, PA, 814-723-7231, 10 am–5 pm, Monday-Friday.
Tickets are Reserved Seats; All Tickets are $30 each now; our costs have risen, so must our ticket prices. All Yankee Bush Productions' tickets will now ONLY be sold through the Struthers Library Theatre; they are available either online, at their office or by calling, 814-723-7231. Use the following BUY link for the "Hells/Bells' Tribute to AC/DC" tickets.
Online ticket purchasers will now have the option of printing their tickets from their computer, scanning their tickets to their phone, receiving a ticket by mail for $2 or held FREE at "Will Call" night of the show. OR IF YOU CANNOT PURCHASE TICKETS ONLINE, then please either visit the Struthers Library Theatre Office, 302 W. 3rd Avenue, Warren, PA or call 814-723-7231, 10 am to 5 pm, Monday – Friday, to make your ticket purchases.
For All Gift Certificate Holders: To Redeem Gift Certificates for Tickets, Holder MUST either visit the Library Theatre Office, 302 W. 3rd Ave., Warren or Call 814-723-7231, between 10 am and 5 pm, Mon. – Fri. If you are calling to redeem your gift certificates, you will be required to mail the gift certificate to: The Struthers Library Theatre, 302 W. 3rd Ave., Warren, PA 16365 with your name and the name of the business from which you may have gotten the GC written on the Presented to: line. If the GC has a Compliments of: The Business Name is already on it.