15feb7:00 pmDIAVOLO: VOLOA Reg Lenna Center Event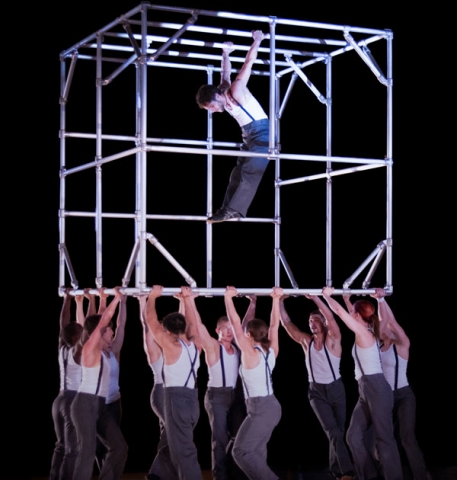 Event Details

Part sideshow spectacle, part physical dance theater, VoLo features an ensemble of dancers, gymnasts, rock climbers and athletes who create imaginative and innovative works that wow audiences of all ages. The thrill and high-risk athleticism of extreme sports meets the grace and beauty of dance when members of DIAVOLO dance troupe leap, fly and twirl from fantastic sets and oversized structures. Led by former Cirque du Soleil choreographer Jacques Heim, this company pushes the limits of contemporary dance with their gravity-defying choreography and heart-stopping aerobatics.

TICKETS ON SALE NOW! Adults: $45 – $25 – $10. 18 and under: $45 – $12.50 – $5 & are available online at http://reglenna.com/upcoming or can be purchased over the phone at 716.484.7070 or in person at The Reg Lenna Center for The Arts,116 East 3rd Street, Jamestown, NY 14701 box office, Tuesday – Friday: 10 a.m. until 5 p.m. and one hour prior to each performance. Hours subject to change.