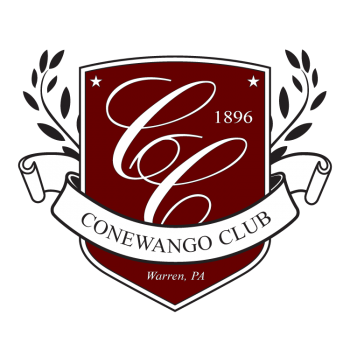 201 Market Street, Warren, PA 16365, United States
201 Market Street
Warren
Pennsylvania
16365
US
The dining room, the first room upon entering the club, seats up to 100 people at 15 tables, has a fireplace, and also has a lounge area with multiple couches and chairs, all in decorative vintage-style design. The Conewango Club Ballroom is the second floor, a gorgeous versatile room perfect for wedding receptions, dancing, and many other events. It accommodates 20 tables, seating up to 180. The Oak Room is the basement of the Conewango Club and features oak tables, a bar, and TVs. The room also offers a pool table and an adjacent bowling alley. With a relaxed atmosphere, it's the perfect place for an after dinner drink or nightcap.
The Conewango Club is available to the public for Wedding Receptions, Wedding Showers, Wedding Brunches, Rehearsal Dinners, Class Reunions, Business Lunch & Dinners, Retirement Parties, Baby Showers, Meetings (large or small), Banquets, Catering, Family Reunions, Entertainments from Theater to Dances and more!
The Conewango Club is currently accepting new applications for both men and women memberships. Call Joshua Archer, General Manager, to find out the benefits of becoming a member of the Conewango Club.
HOURS: 11:00 AM – 2:00 PM, Mon – Fri and 5:30 PM – 9:00 PM, Wed, Fri & Sat.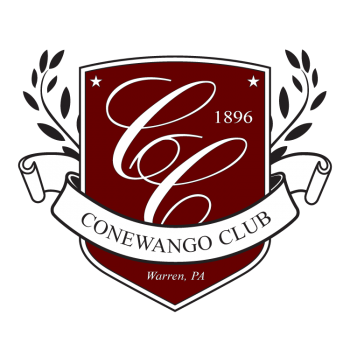 You must login to post comments