03aug(aug 3)7:00 pm06(aug 6)11:30 pmLucille Ball Comedy Festival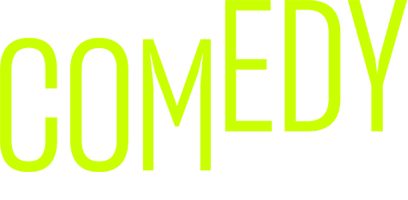 Event Details
Lucille Ball Comedy Festival: Stand-Up Showcase; WEDNESDAY, AUGUST 3, 2022, 7:00 PM – 8:30 PM:  See comics from across the nation whose credits include America's Got Talent, Last Comic Standing, Conan, Fallon, Colbert, and more! Each performer will bring their own unique brand of humor to the stage and take the audience on a journey of laughs from observations to silly to irreverent, and best of all, funny!  Featuring: Jackie Fabulous, Angel Gaines & more yet to be announced!   MEMBER ONLY PRESALE: JUNE 1 @ NOON ET;' PUBLIC ONSALE: JUNE 6 @ NOON ET; PRICE: $17.50  REG LENNA CENTER FOR THE ARTS 
Lucille Ball Comedy Festival: MARGARET CHO; THURSDAY, AUGUST 4, 2022 @ 7PM: As a trailblazing comedian, actress, musician and activist, Margaret Cho has five Grammy Award nominations and one Emmy nod for her groundbreaking work on 30 Rock. Rolling Stone magazine named Margaret one of the 50 Best Stand-Up Comics calling her "the sort of funny, sex-positive feminist and LGBT activist younger comics continue to look up to." Her legendary stand-up career has yielded 10-plus comedy tours, television appearances (smash hit The Masked Singer, HBO's High Maintenance), podcasting (The Margaret Cho) and film, Netflix's Good on Paper with Iliza Shlesinger and Auntie Ling in Netflix's first major animated film, Over the Moon, which was nominated for an Academy Award & Golden Globe Award.   Please Note: Show contains adult content.  MEMBER ONLY PRESALE: JUNE 1 @ NOON ET; PUBLIC ONSALE: JUNE 6 @ NOON ET; PRICES RANGE FROM $17.50 TO $82.50;  REG LENNA CENTER FOR THE ARTS 
Lucille Ball Comedy Festival: JEFF FOXWORTHY: THE GOOD OLD DAYS; FRIDAY, AUGUST 5, 2022 @ 7:00PM AND FRIDAY, AUGUST 5, 2022 @ 9:30PM; Jeff is one of the world's most respected comedians. He's the largest-selling comedy-recording artist, a multiple Grammy Award nominee, and bestselling author of more than twenty-six books. He's hosted or starred in five TV series and was also a part of one of the most successful comedy tours of all time, The Blue Collar Comedy Tour. And let's not forget he's given rednecks more jokes than they know what to do with…PRICES RANGE FROM $67.50 TO $153.50  NORTHWEST ARENA
Lucille Ball Comedy Festival: Nels Ross – Family Comedy Show; SATURDAY, AUGUST 6, 2022,

– 

Presented by the National Comedy Center @ The Reg Lenna Center for the Arts. Doors open at 10 a.m.  Experience the one-of-a-kind comedy, juggling, and stunts performed by comedian and variety entertainer Nels Ross. It's fun for the whole family!
Lucille Ball Comedy Festival: LEGENDS OF SNL: DAVID SPADE, ROB SCHNEIDER, & KEVIN NEALON; SATURDAY, AUGUST 6, 2022 @ 7:00PM: The Lucille Ball Comedy Festival will mark the 45th anniversary of Saturday Night Live this year with three of SNL's most popular performers: David Spade, Rob Schneider and Kevin Nealon. The "Legends of SNL" show will take place on Saturday, August 8, as the National Comedy Center reunites these comedic talents on stage for an unprecedented stand-up comedy show.  PRICES RANGE FROM $67.50 TO $153.50  NORTHWEST ARENA
Lucille Ball Comedy Festival: COMEDY LATE NIGHT; SATURDAY, AUGUST 6, 2022 @ 9:30PM & 11:30PM: Comics from around the nation whose credits include Conan, Letterman, Leno, Last Comic Standing
, and more will be performing their newest, and sometimes blue-est material. This event takes place in a re-creation of 
Ricky Ricardo's
famous Manhattan night club. Past year's performers pictured. Please check back soon for this year's line-up. Beer and wine served at additional cost. 
Please Note: Show contains adult content.
PRICE: $27.50 
TROPICANA ROOM
AND MORE!!  Check out this website: https://tickets.comedycenter.org/
Time

3 (Wednesday) 7:00 pm - 6 (Saturday) 11:30 pm
Organizer
National Comedy Center 203 W 2nd Street, Jamestown, NY 14701